OUR SERVICES
Below, we've looked to run through the various automotive services provided at Chris and Chris Motors, the Kew and Richmond areas' favoured local car garage.
First Choice for Car Servicing, MOTs & Car Repairs in Kew, Richmond
Welcome to the website of Chris and Chris Motors. A local car garage in Kew, Richmond, we proudly serve the local southwest London area – including Isleworth, Twickenham and Hounslow. High levels of repeat business and frequent referrals from satisfied customers mean we continue to grow our client base, ensuring nearby motorists have a trusted solution for everything from car repairs and car servicing, to MOTs, engine diagnostics or simply a set of new tyres. Originally founded by Chris Kyriaco, our core team of seasoned mechanics is completed by co-founder Chris Parsons and Parviz Khoshnam.

Customers continue to use our car garage because of our transparent and ethical business values, traditional operational methods and unrivalled standard of service. By offering an expansive range of mechanical, testing and body repair solutions, Chris and Chris Motors provide a more affordable alternative to main dealerships, national fast-fit centres and bodyshop networks. What's more, our rich history and smaller size means we provide a more friendly and personable service, whether you're visiting us for car repairs, car servicing, MOTs, engine diagnostics or new tyres.
OUR GALLERY
Have a look on some of our pictures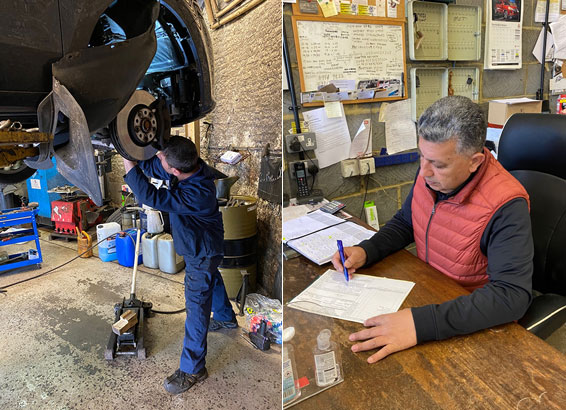 A Trusted Local Car Garage in Kew, Richmond
Over 90% of our valued trade and private customers live/work in Kew, Richmond – or elsewhere in the surrounding southwest London area, such as Isleworth, Twickenham and Hounslow. Due to high levels of repeat custom, we're confident we're excelling in all categories – from workmanship, to pricing and customer service. But that doesn't mean we're asleep at the wheel. Under the leadership of Chris Kyriaco, we keep pushing the envelope; we want our MOTs, car repairs and car servicing to remain competitively priced, and expertly delivered. The same goes for our engine diagnostics, and when we fit new tyres.
Our core mechanical team of Chris Parsons and Parviz Khoshman provide automotive repair excellence at fair, transparent rates that deliver a more affordable alternative to larger businesses such as local main dealers or fast fit centres. We also offer a complete range of professional accident repairs in Kew, Richmond, Isleworth, Twickenham, Hounslow and wider southwest London using the latest working procedures and paint systems. Being involved in accidents, whether minor or major, can be incredibly stressful. That's why we look to make at least one aspect of the recovery, that of the vehicle itself, both simple and affordable.
For everything from car repairs and car servicing, to MOTs and engine diagnostics

in Kew, Richmond, call our automotive experts on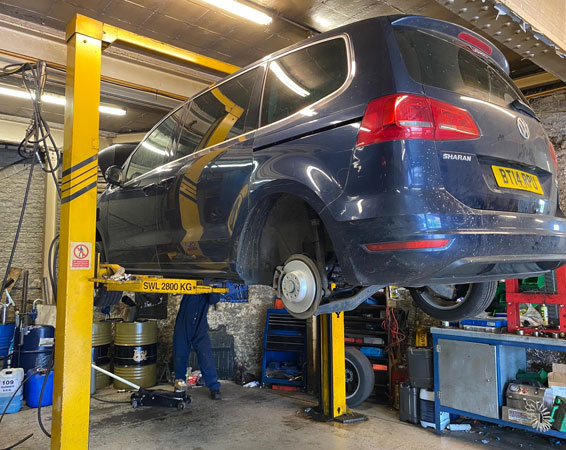 A Full Equipped Facility
Chris and Chris Motors utilises the industry's most innovative technology; we're always investing in our car garage, kitting it out with the latest and greatest equipment. This means we have the team, the equipment and the facilities to undertake car repairs, car servicing and engine diagnostics both accurately, and within an impressively short timeframe. We quickly resolve all warning light and ECU issues with today's most advanced equipment, ensuring you aren't kept off the road for a minute longer than necessary!
But don't just take our word for it… we are proud winners of the Richmond and Twickenham Times award for Garage of the Year in 2012, which recognised us for combining automotive expertise with a traditional brand of dedicated customer service that is difficult to find in today's motor trade. The result is a superior customer experience delivered by professional repair specialists at the fairest and most transparent of prices.
Meet the Team at our Garage in Richmond
A Wealth of Knowledge and Experience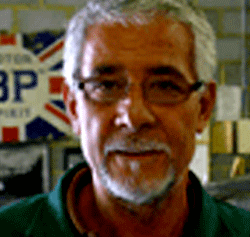 Christos Kyriouco
Co-Founder (Retired)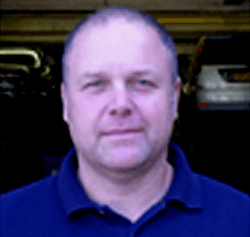 Christopher Parsons
Co-Founder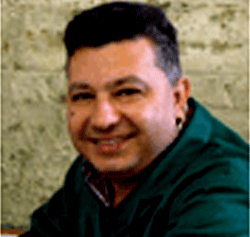 Parviz Khoshnam
Director and MOT Tester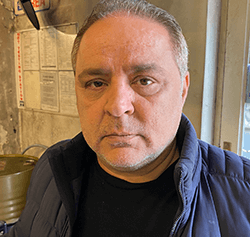 Alex Ghassemi
Supervisor and MOT Tester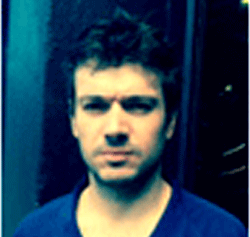 Roberto Bermudez
Senior Technician and MOT Tester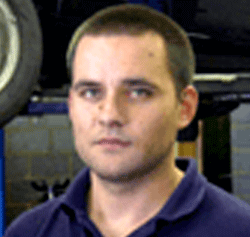 Sylvester Szumlanski
Technician